Photographing Djemaa el-Fna in Marrakesh – why bother?
My journey to Marrakesh was part of a two-week motorcycle trip around Morocco. And we started in Marrakesh with a couple of days for us all to arrive, plus get the bikes organized. Then we came back at the end of the trip to return the bikes etc. So all together we had nearly 4 days there.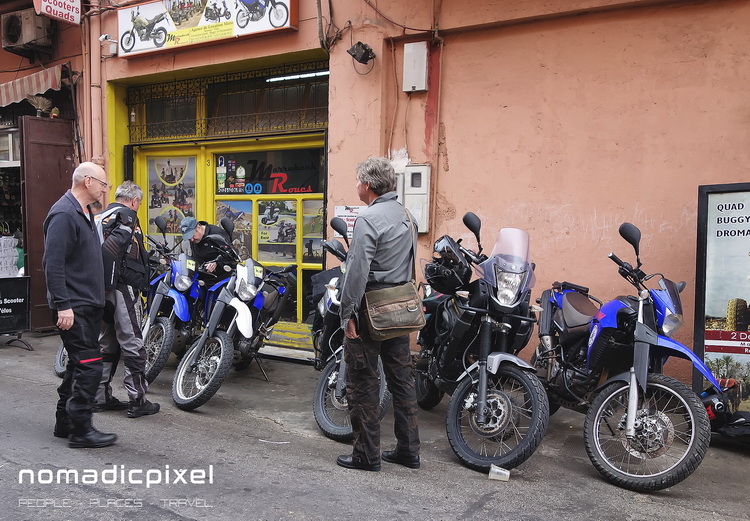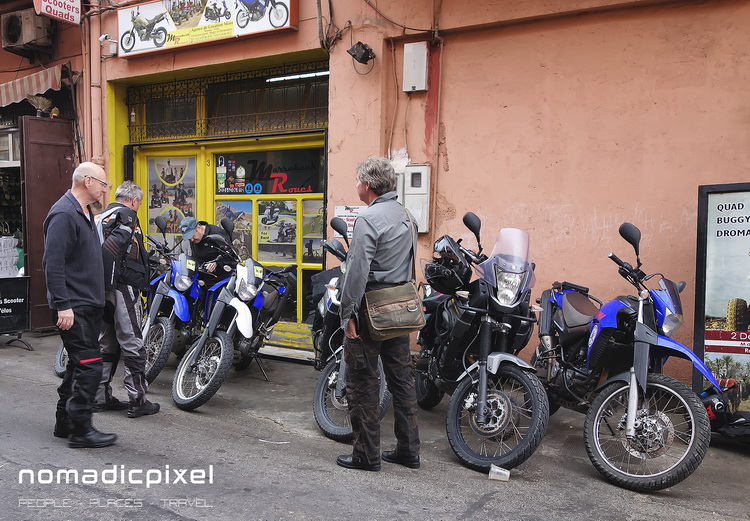 I was really looking forward to it… Not really sure why to be honest, apart from it sounds so cool to say I am on my way to Marrakesh!
Seriously though the name, the implied mystique and the location all make you want to go there. And as a keen photographer I could not wait! But I have to say that of all the places I have been to Marrakesh ranks as probably the biggest disappointment!
Photographing Djemaa el-Fna – What Is It?
Djemaa el-Fna, which is also known as Jemaa el-Fna, is the main square and market place in Marrakesh's medina quarter (old city). Think of it as the epicenter of traditional Marrakesh.
The name Djemaa el-Fna has various meanings apparently. The most benign being the "gathering area" and at the other end of the scale is the "assembly of death" in reference to the public executions carried out there long ago.
It's a busy, dual purpose kind of a place and serves as a market place for locals and for tourists to look for souvenirs. My impression was that it was more for the latter, than the former…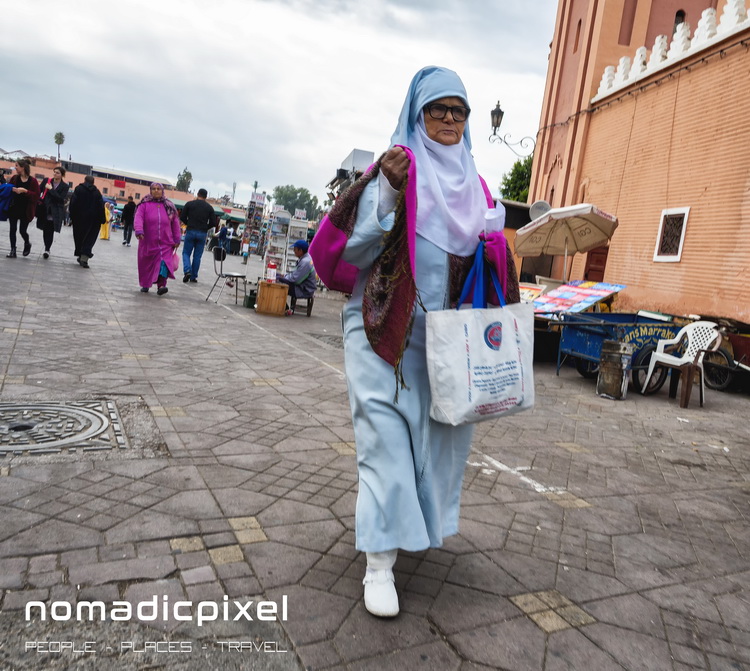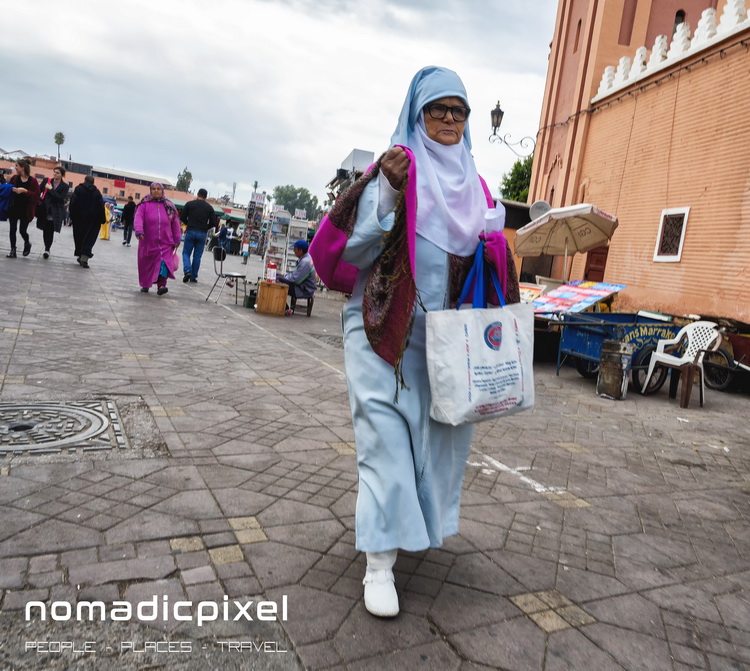 In the evening the main square turns in to a full blown kind of night market. And again it seems focused very much on tourists.
Photographing Djemaa el-Fna – The Souk
For me, by far the most interesting element of Djemaa el-Fna is the souk, or traditional market, that borders it. The lanes and alleys that form it create a labyrinth type feeling that is quite intriguing.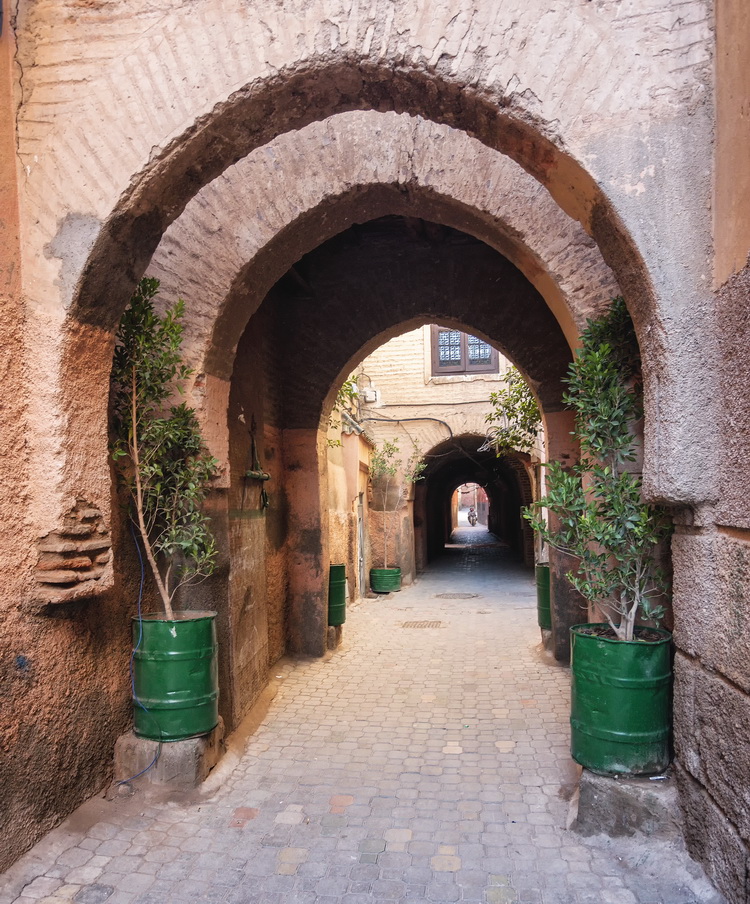 It is full of all sorts of shops, which seem to congregate together based on what they are selling. But… much of what it for sale in each area appears quite similar.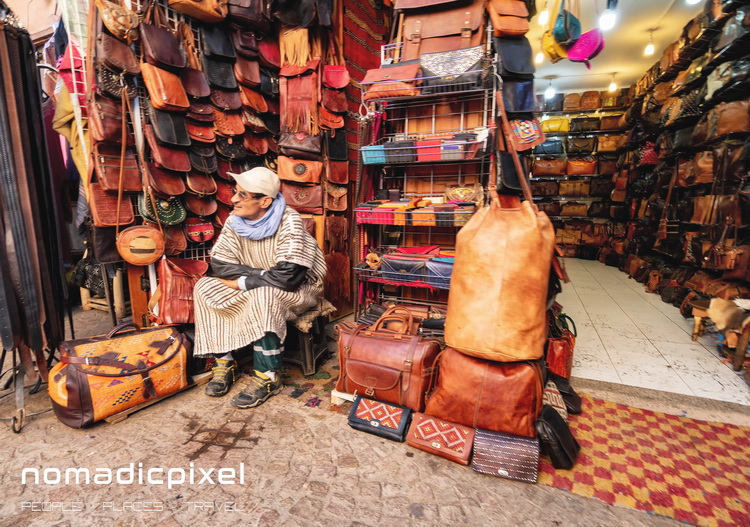 The vast majority of the goods for sale are targeted at tourists, at tourist prices… And a casual inquiry will typically result in either a gruff and quite rude response. Or embroil you in a convoluted negotiation that has very little to do with satisfied customers!
Frankly, the sellers of the souk suck – big time! The overall impression created is that you must have had a poster stuck on your back saying "please fleece me". Perhaps the fact that they don't sell much explains the general demeanour?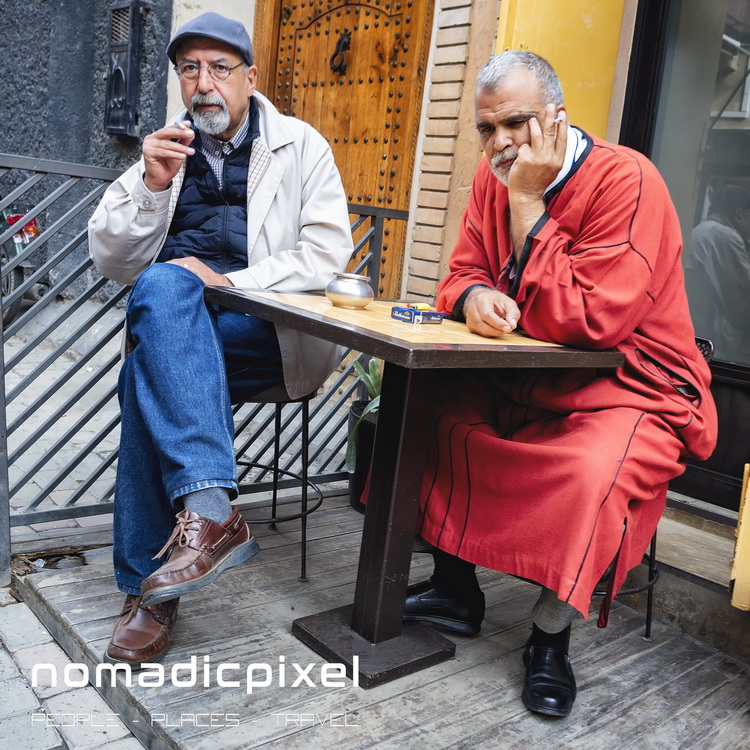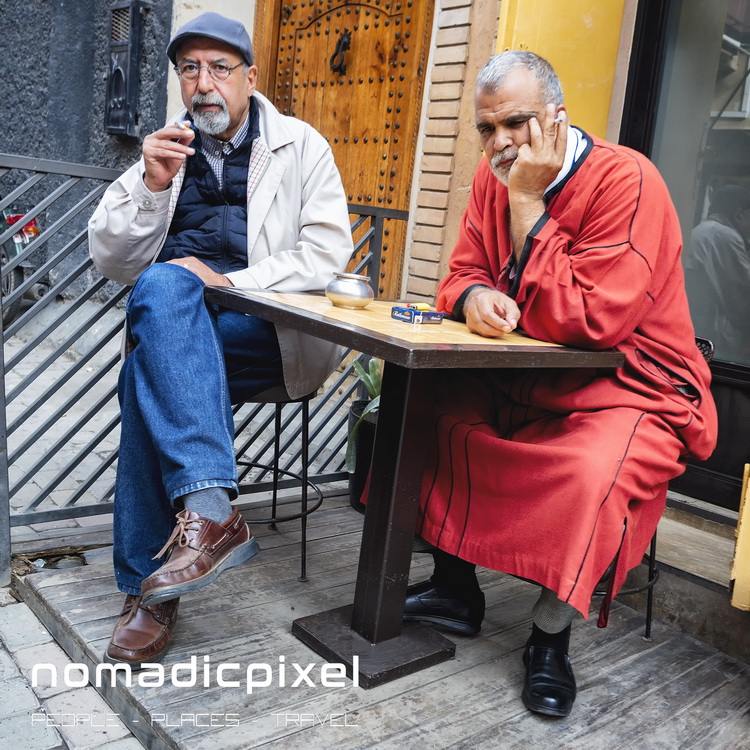 Trying to Photograph Djemaa el-Fna…
Let me just say that wherever I go I try very hard to be aware and sensitive to the local culture. I also understand enough about Arabic culture (I lived in the Middle East for 14 years) to know that being photographed is indeed a sensitive thing.
But that said, Djemaa el-Fna is basically a tourist attraction. It's not a holy place or somewhere of great cultural significance where taking photographs would just not be right. It's where locals gather to sell stuff to the tourists who go there, so it would be a reasonable assumption that happy tourists might buy more?
But no, allowing your photograph to be taken is seen as an additional source of income. Djemaa el-Fna is a place where the locals put their disabled people out to beg!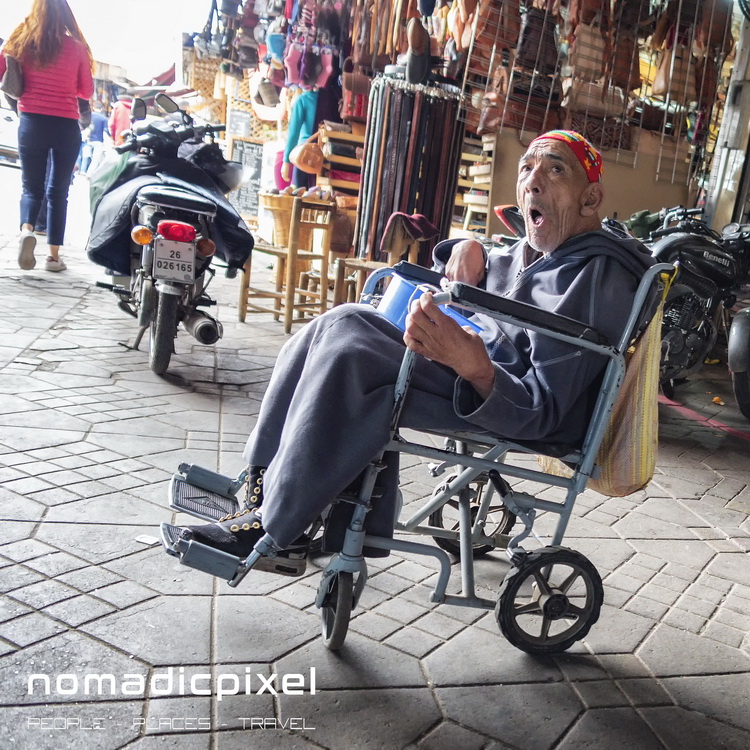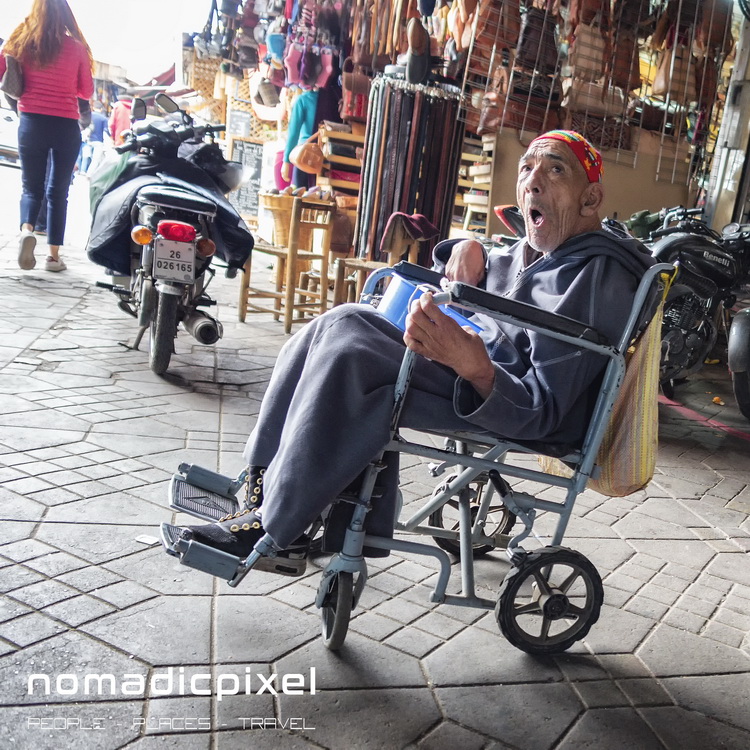 How to Photograph Djemaa el-Fna…
Well… the basic answer is by stealth. Raising a camera to your eye for a traditional photo will not go down well. And you will either be insulted, harangued for money or possibly assaulted. So you will have to resort more covert methods!
I found the combination of an Olympus OM-D E-M5 II body with the Olympus 12mm f2 lens worked well for this. The E-M5's rear screen folds out nicely so that you can hold the camera at waist level and compose using the screen.
The 12mm lens (24mm equivalent on M43) is wide enough and quick to focus. Plus by putting the camera in silent mode, auto ISO, shutter priority and burst mode I was able to "gun and run". With a shutter speed to 1/200 most of the images were sharp.
Djemaa el-Fna – Final Thoughts
I really wanted to enjoy Marrakesh and went there with no pre-conceived opinions or perceptions. That is how I travel and why I usually go everywhere twice – the first time to see it and develop a basic understanding.
Then I always read and research to better understand what I have seen and observed. Which usually makes me want to go back…
Djemaa el-Fna is the main reason to visit Marrakesh as the medina area is truly an interesting place. But the overall attitude and demeanor of the local people was just downright annoying. And they seem to view the tourists who do visit as not guests or visitors, but walking $$ signs!
The image below kind of sums it all up… It was a quick grab shot and it was only later that I realized what was actually in it.
The guy is basically on his way to work on his bike. On which he is carrying the tools of his trade – a pair of crutches and a chair. I just wish I had followed him to see him ply his trade pretending to be disabled while asking for money from the tourists.
I won't be going back to Marrakesh!